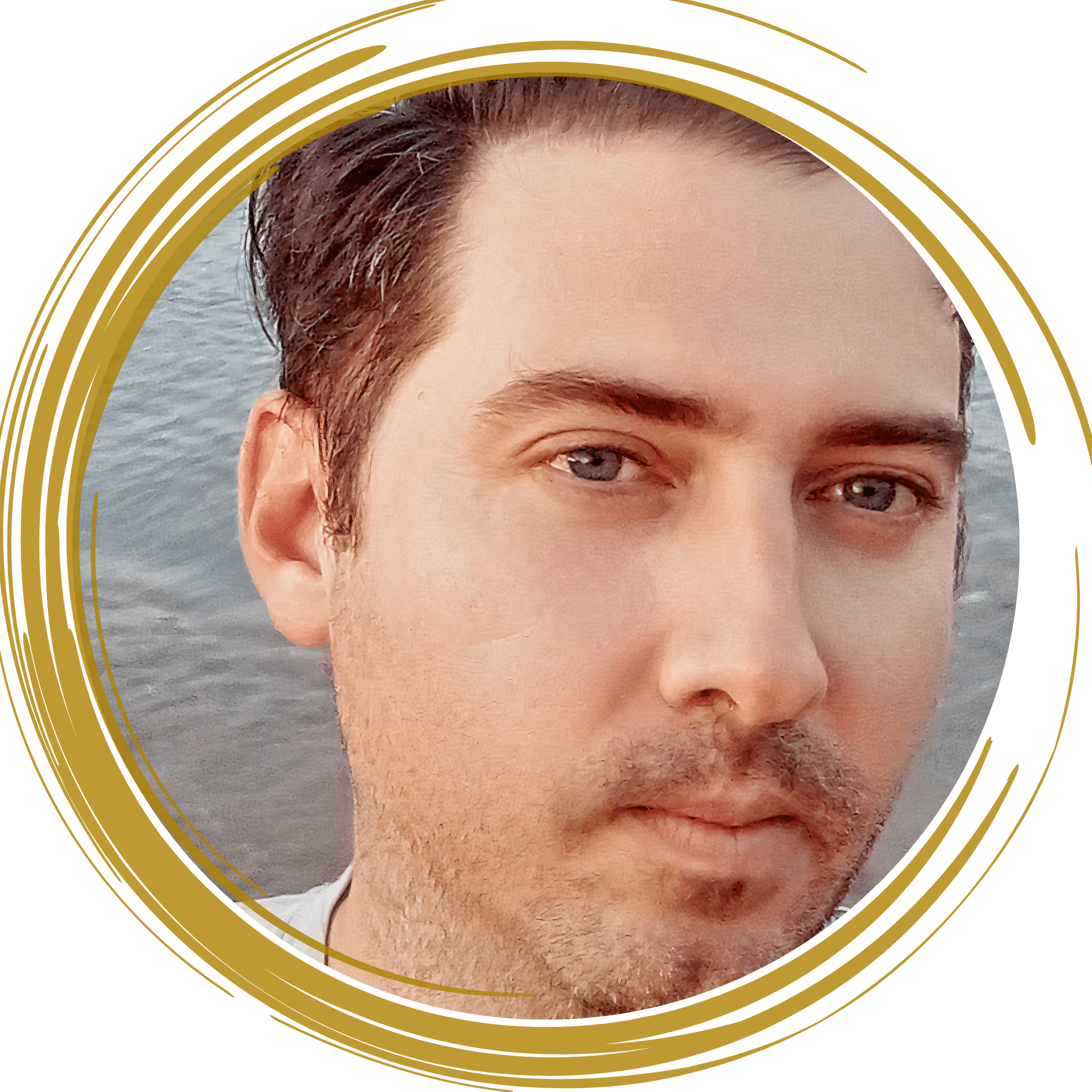 I help people work on their personal development and improve their quality of life
Hello, I'm Constantine, a certified Life Coach and Business Coach, also a Book Writing Coach, among other niche specialisations.
While trying to establish my coaching business, I felt fortunate that there were so many resources online for coaches like me. But the more specific tasks I attempted, the more overwhelmed I became. The reason? I was able to find what I was looking for, but I often had to search multiple websites, read forums and social media groups, and speak with other coaches to find a solution. Not to mention the numerous webinars I had participated in.
Finally, I realised that the majority of my time was spent researching coaching resources, and when I wasn't, I was unofficially advising people on how to do things, what kind of resources they needed to be a coach, and where to find them. 
It then occurred to me that a website is the best way to organise all of this information that I've been gathering. One of my specialisations was as a productivity coach, where I would compare and review various apps in order to recommend them to clients. This meant I was already in the game of speaking with professional coaches, online platform founders, and developers. As a side project, I had (and still have) an online arts review magazine.
Finally, it seemed natural to combine my knowledge of digital productivity, life coaching, and critique skills, as well as my business coaching expertise, to create Coach Sapience: a website where I could finally recommend tools, apps, and tips, interview gurus and platform leaders, review courses, and generally help people find their way with anything related to coaching and personal development.
So that's the backstory to Coach Sapience. As for myself and what I do when I take off my coaching hat, I consider myself to be a multi-passionate individual. As I've already mentioned I am keen on classical music, cinema and books and have my own online arts review magazine. In my spare time, I enjoy going to the gym (I'm also a NASM certified personal trainer) and continuing my education in personal development. 
Do get in touch with me if you wish to collaborate with me in any way or would like the opportunity to have something reviewed.
Until then, thanks for reading this and visiting my website. I hope you find it useful.
Training & Certifications
Certified Life Coach (ICF accredited) 
Certified Business Coach (ICF accredited) 
Certified Positive-Psychology Coach (ICF accredited) 
Certified Solution-Focused Coach (ICF accredited) 
Certified Transformational Coach (ICF accredited) 
Life Coach Practitioner Diploma 
Certified Master Life Coach 
Certified Entrepreneurship & Business Coach 
NLP Master Practioner
Certified Cognitive Behavioral Life Coach
Neuro Linguistic Programming and Life Coaching Practitioner (Auspicium, ABNLP Approved)
Certified Personal Productivity Life Coach
The Path to Happiness: What Chinese Philosophy Teaches us about the Good Life (HarvardX – online initiative of Harvard University)
The Science of Well-Being (Yale University – offered online)
Brand Management: Aligning Business, Brand and Behaviour (University of London / London Business School –  online course certificate)
Neurolinguistics (St. Petersburg State University, Russia – offered online)
NASM Certified Personal Trainer
NASM Certified Nutrition Coach
BA European Studies (University of London)
MSc European Policy Studies (University of Bristol)
PhD Education Policy (ongoing)
Testimonials from my clients across different disciplines
"Constantine did a great job coaching me using the NLP methodology. He was kind, genuine, passionate, and driven. He helped me make a decision that I had a hard time making. He caused me to weigh possible solutions and decide on a path that best fit my goals. I would highly recommend his coaching services."
"I went to Constantine with a personal attribute issue that was very important to me. The only time I had dared share it, another coach laughed it off as no big deal which caused me internal pain. This was a big deal to me! Since then, I hadn't felt comfortable sharing it with any other person, especially in a coaching situation.
…
Thanks to him and that session, I feel the issue is a non-issue now, or at least fast becoming a non-issue with the skills I've learned in dealing with it.
Constantine is the perfect Coach for anyone who needs a mentor, a guide or advocate to help them overcome obstacles keeping them stuck or keeping them from progressing. He is understanding, knowledgeable with plenty of life experience from which to draw upon, dedicated to helping his client achieve their goals, capable and competent in the skills he has worked to learn, is able to discern his clients moods and feelings, and he is so kind, warm, and compassionate! Thank you, Constantine!"
Wendy B.
Identity & Empowerment Coach
Hello Constantine,
I am grateful for the support you've given me throughout and just wanted to share this with you. 
Business coaching that I did with you truly helped me to bridge the gap between me and the client. In the beginning I was little lost as I didn't know what to do in order to make aware of my coaching. Once I enrolled in with you and started Fb ads soon I started attracting more new clients. Plus I received the clarity as what I need to do next in my coaching.
You were very patient with me and also very generous with the time sometimes giving me more than one hour which I really appreciate. That's what I really need from a coach who is there when I really need him and who is willing to go an extra mile for me. You were quite resourceful and gave me suggestions as how I can go about creating the course. 
Which was quite motivating me to initiate with the course. Also the adjustments we have done in the website as well as how to set up mail campaigns open up whole new possibilities in my coaching.
Thanks again for the support Konstantine. I am very grateful. I feel blessed to have met you in the right time when I really required your support.